Welcome to Reidsville Family Dentistry! Our staff offers complete care to assist you in obtaining and maintaining a healthy, beautiful smile.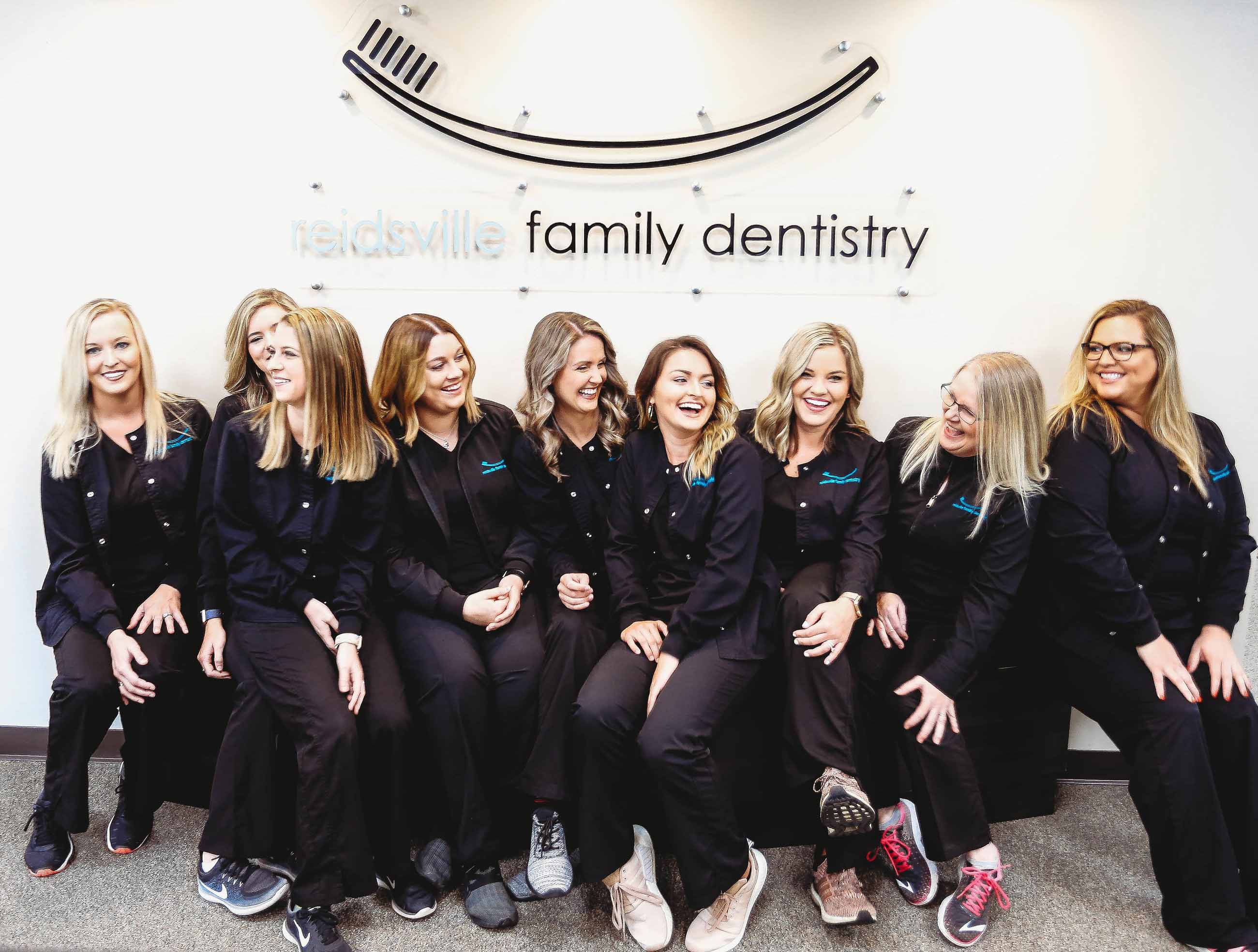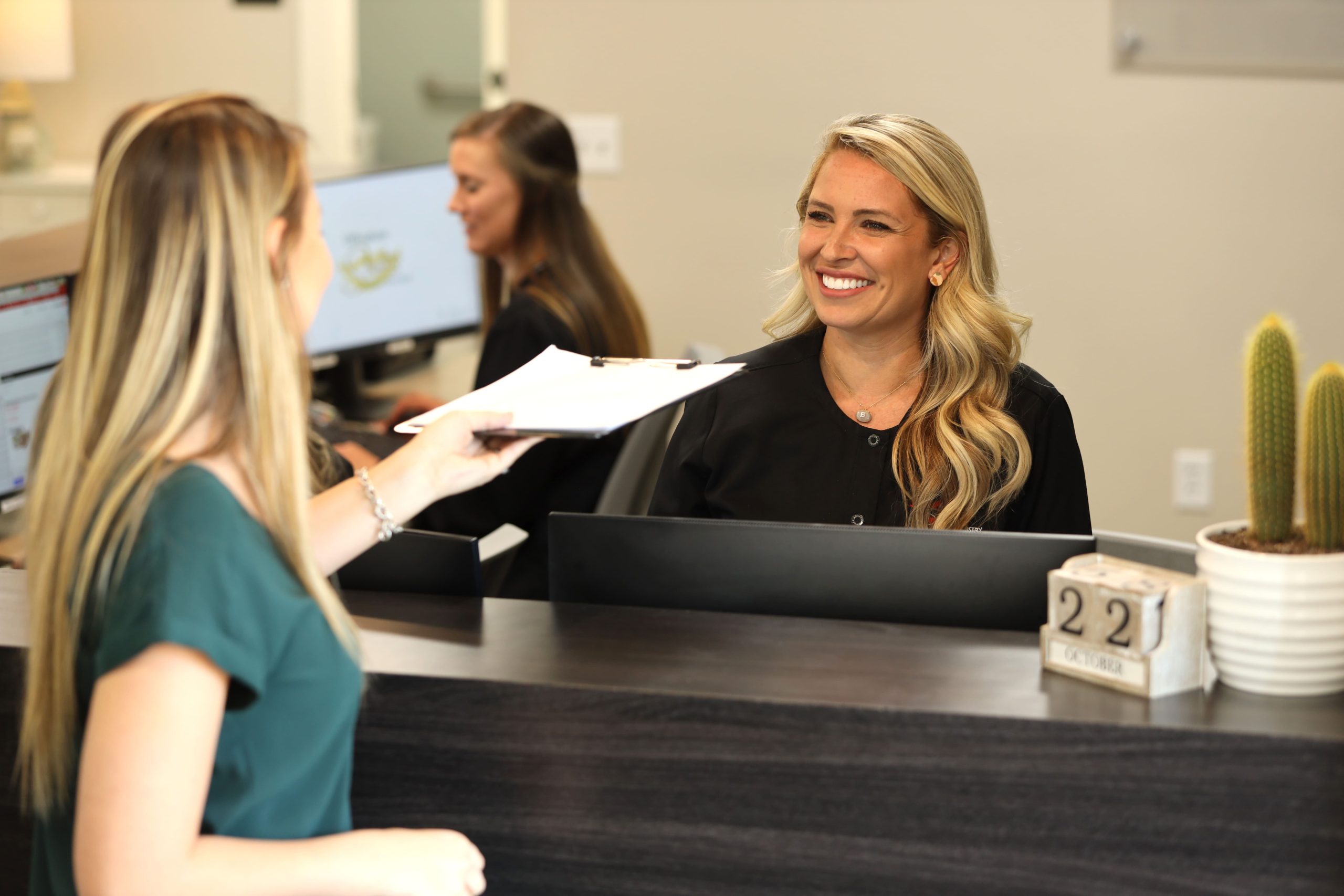 Your smile isn't just a smile- it's the first thing people notice about you. A healthy, beautiful smile benefits you physically and mentally. It is key to both looking and feeling great. That is why our Dentists and the entire Reidsville Family Dentistry team are dedicated to seeing that you achieve the smile you desire. Your overall oral health is our focus, and when you become a patient at Reidsville Family Dentistry, you gain family!
Dr. Buck practices a full scope of dentistry with expertise ranging from fillings, crowns and bridges, to root canals, dental implants, and Invisalign®. Our doctors strive to provide the highest level of care in all aspects of general, restorative, and family dentistry and can redesign your smile.
Dental Exams & X-Rays
Regular dental exams are an important part of preventive health care. Patients are recommended to schedule a dental exam…
Dental Cleaning
This is a basic preventive treatment that includes removing minor plaque and tartar buildup to reduce the risk of gingivitis and cavities.
Composite Filling
This basic tooth restoration procedure is designed to fill in areas of tooth decay or damage. Fillings are appropriate for patients…
Root Canal
An infection in the pulp of a tooth is the most common cause of toothache. Family dentistry includes root canal procedures to relieve…
Tooth Extractions
If a tooth is badly decayed, in an abnormal position, and not savable, tooth extraction may be the only option. We will ensure…
Sedation Dentistry
Sedation dentistry is a wonderful way to help people who have a fear of the dentist to receive the dental care they need.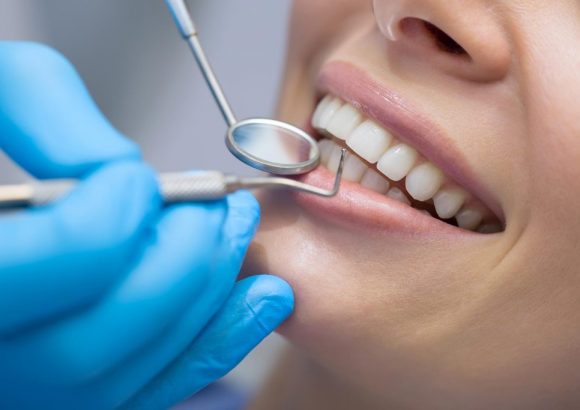 Leveraging the latest technology in the field of general dentistry, we will shape your smile and deliver life changing results, improving the way you look and feel. Our team is here for you, no matter what treatment you require. From a routine cleaning and exam to more complex procedures, such as a smile makeover or dental implants, Reidsville patients can count on us to meet your needs and exceed your expectations.
What Our Patients Are Saying About Us
We love hearing from our patients
"The staff at Reidsville Family Dentistry are so friendly and very accommodating. I, like many other people, am not fond of going to the dentist but when you are treated so kindly by such nice people it makes it a little easier to make the appointment and get it done. Dr Bentley was extremely kind and reassuring to me. I have a lovely new smile and I can't thank him and his fantastic staff enough for taking such good care of me! I can't write a review without mentioning Miss Lindsey! She is the sweetest lady with the most beautiful smile you've ever seen! She helped me with everything I needed from the moment she met me! I just can't say enough about the people at RFD! Thank you all for everything you've done! I'll be seeing you again soon!"
"Absolutely the best decision of 2017! Dr.Clance and all the staff are by far the BEST! It does not matter if it is a scheduled appointment or an emergency,they treat you fantastic! Thanks for todays visit!"
"Amazing all around! Brittany was awesome and both Dr's actually take in to consideration what the patient wants and needs and what will be best for their situation. Excellent treatment to the entire office staff!"
"It's the only dentist office that I would go too. They're all so polite and respectful of each patient. They make you feel like your part of a big family. Dr. Clance is so gentle with his patients. If your looking a for a great dentist and staff, this is the only place you need to go too. They are totally awesome."
WANT TO LEARN MORE?
DROP US A NOTE.
Please fill out the form below and someone from our team will get back to you as soon as possible.
REIDSVILLE FAMILY DENTISTRY
Office Address
244 South Main Street Reidsville, GA 30453