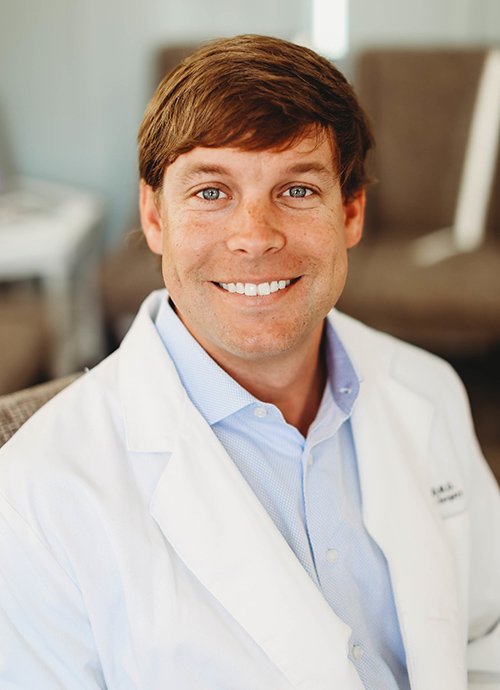 Dr. Bentley was born and raised in Valdosta, Ga. He graduated from Valdosta High School in 2002. After graduation, He moved to Statesboro to begin his college career. Dr. Bentley graduated with honors from Georgia Southern University with a B.S. in Biology and a minor in Chemistry in 2006. While attending GSU, Dr. Bentley was very busy with both college life and community involvement through being a member of Gamma Beta Phi honor society, the Sigma Chi Fraternity, and Bulloch County Fire Department.
At a very early age, Dr. Bentley knew that he wanted to become a dentist. He received his Doctorate of Medical Dentistry from The Medical College of Georgia in May of 2012. Dr. Bentley has a passion for dentistry and loves giving his patients a beautiful smile. He enjoys listening to and collaborating with his patients of all ages to provide the best care and always have the patient's best interest at heart.
Dr. Bentley is currently a member of the Georgia Dental Association, American Dental Association, Southeastern Dental Association, and the American Academy of General Dentistry. Dr. Bentley believes that learning is a life long commitment and routinely attends advanced continuing education courses.
Dr. Bentley spends his free time hunting and fishing and resides in Savannah with his beautiful wife, Rebekah and their three children Bella, Everson and Emma.
WANT TO LEARN MORE?
DROP US A NOTE.
Please fill out the form below and someone from our team will get back to you as soon as possible.
REIDSVILLE FAMILY DENTISTRY
Office Address
244 South Main Street Reidsville, GA 30453